Acrobatic Performance: ERA2 - Spirit of Shanghai
Address: Grand Theater, Shanghai Circus Workd, 2266 Gonghexin Road, Jing'an District
Admission by ticket only. Full price for children and infants are declined.
PS: We are ticket agent, non-official web site.
Highlight 1 Mirror Mirage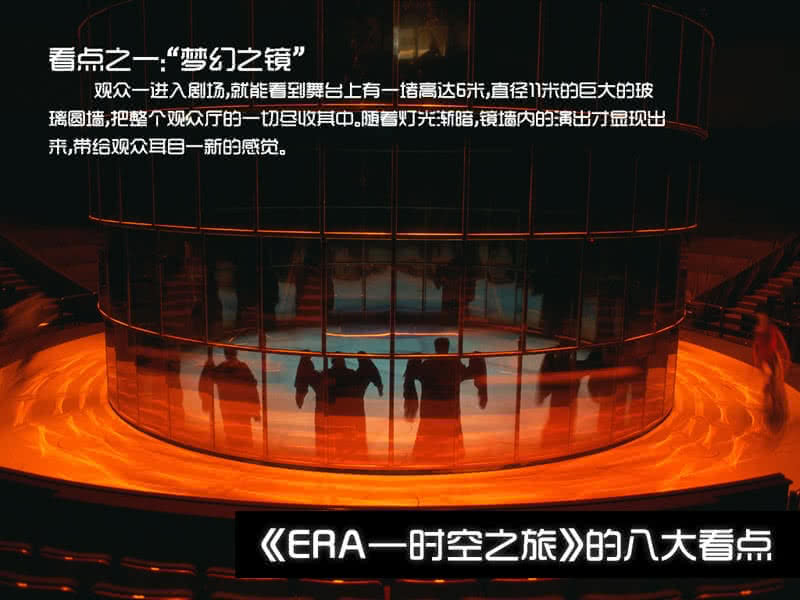 Entering the auditorium, the audience will see themselves through the reflection of a huge mirror cylinder with a height of 6 meters and a dimension of 11 meters. House light dims and the dream-like journey of ERA starts from the center of this mirror cage.


Highlight 2 Magic Water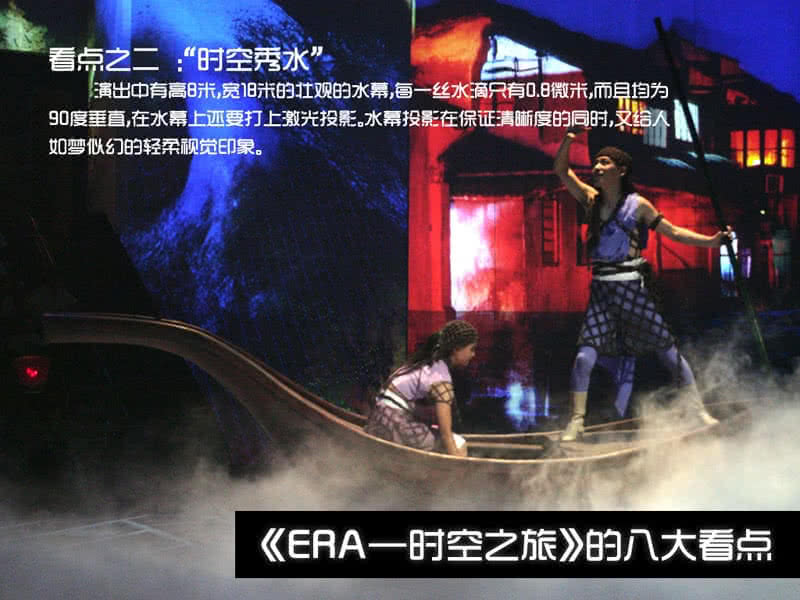 An 8 x 18 meters water curtain with thousands of holes of 0.8 µ wide each serves as an ideal screen for multimedia projections.


Highlight 3 Floating Gondola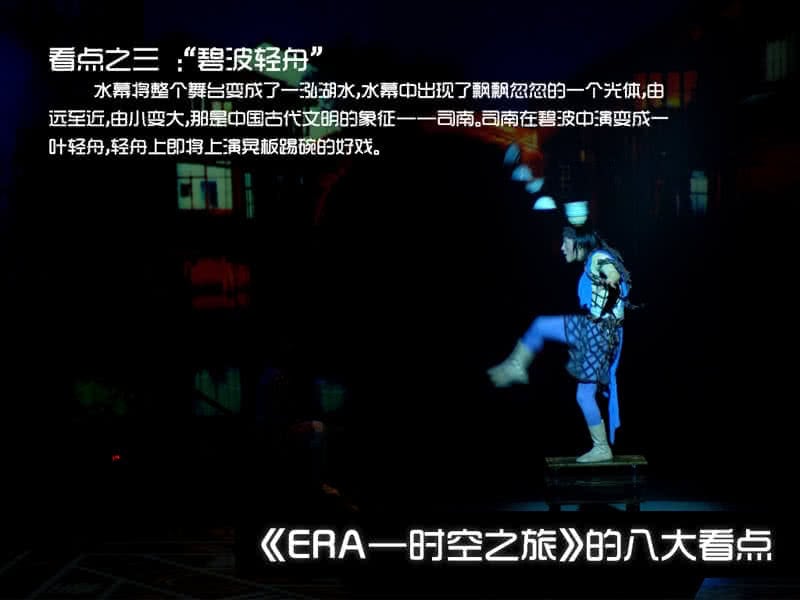 Piercing through the water curtain comes out a Chinese compass (a magnetic spoon on a map), which is a good symbol of the Chinese ancient civilization. As soon as beautiful water scenes are created by the multimedia projectors, the spoon has transformed into a gondola providing a platform for the artist to perform on.


Highlight 4 Music of ERA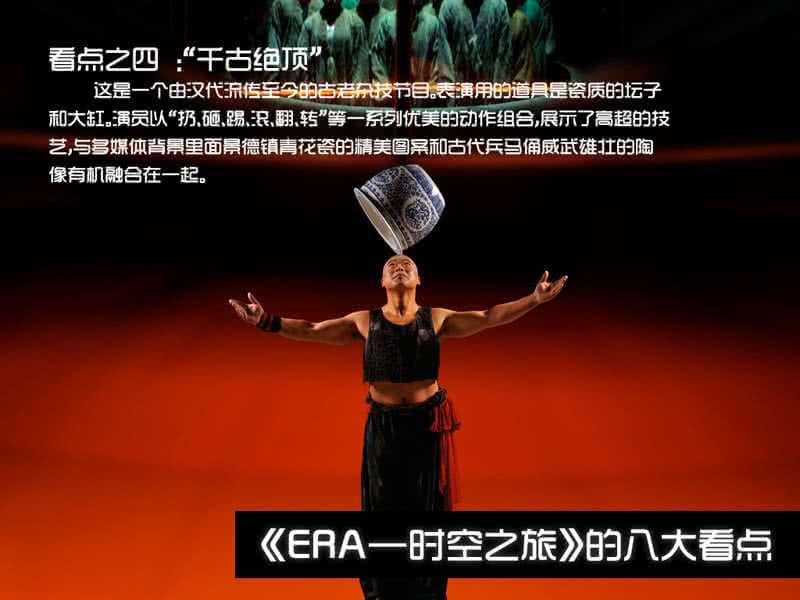 Having a good mastery of the features of Chinese music, the famous Canadian composer Michel Cusson wrote the music according to each act. The style, the music elements, the orchestration… everything shows that the music of ERA is an excellent combination of eastern and western music. The live performance by one band with Chinese traditional instruments + another with western instruments offers the audience extra enjoyment.


Highlight 5 Jar Juggling
Originated from Han Dynasty (206BC-220),the act matches the history of the white and blue pattern porcelain jar as well as the terror cotta soldiers in the background scenes. Throwing, catching, kicking, tossing…the artist plays the jars just like a NBA sportsman plays his basketball.


Highlight 6 Wheel of Life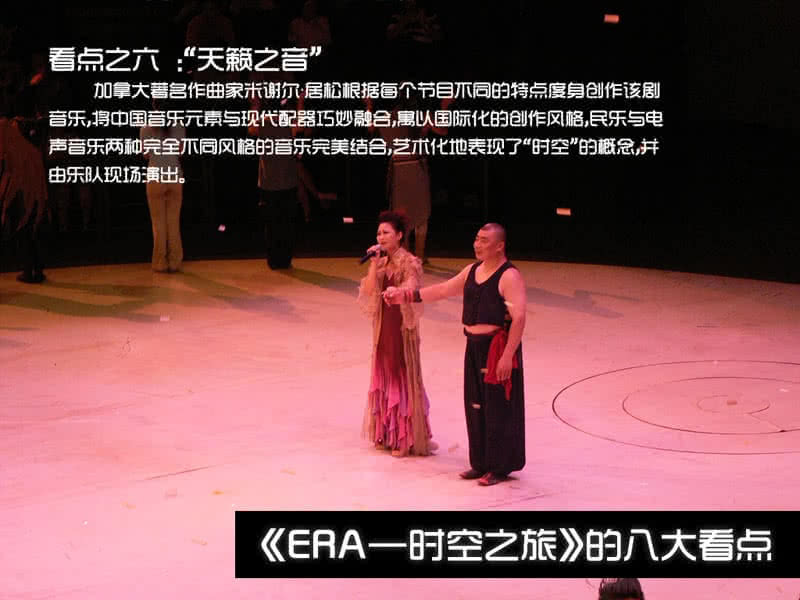 Consisting of 3 smaller wheels with a dimension of 2 meters each, the giant wheel is hanging more that 10 meters high above the ground. While keeping the wheel spinning, 6 artists practise various breath-taking actions both in and outside the 3 smaller wheels.


Highlight 7 Forever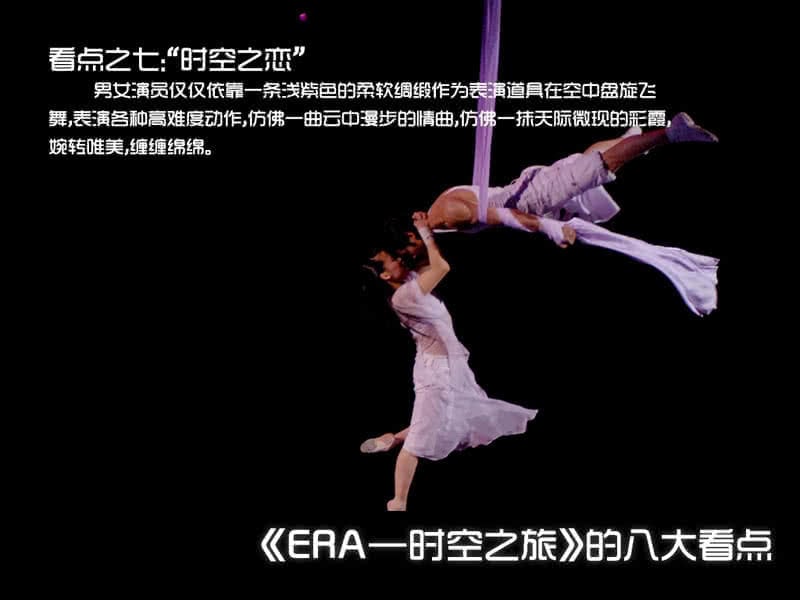 The most romantic act of ERA. With two silk ribbons, a young pair of lovers expresses their admiration and affections not only for each other but also for the audience from the air.


Highlight 8 Space Motorcycles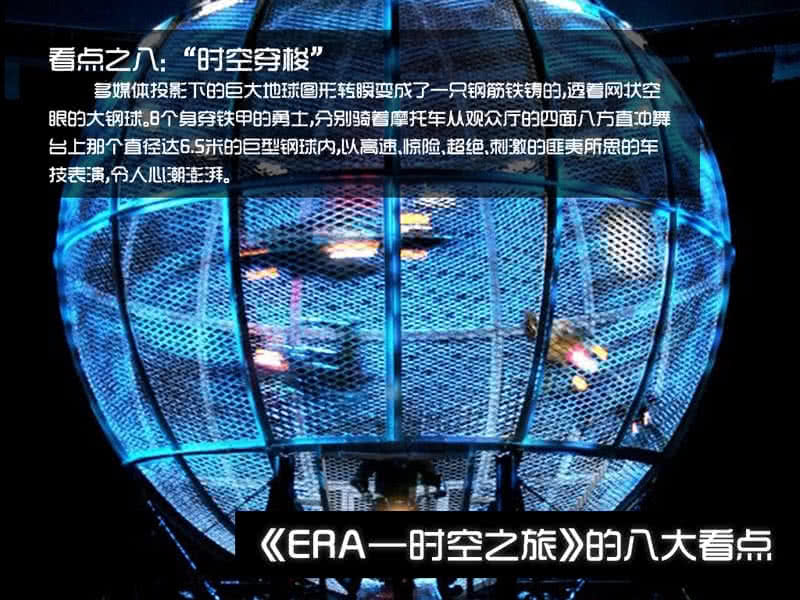 8 terror cotta soldier looking warriors run a motor race in an iron and steel globe with a dimension of 6.8 meters. They drive the audience crazy and bring the show to a happy ending.